De snelle opkomst van online marketing
Tijdens mijn zoektocht naar een nieuwe uitdaging zie ik in vacatures dat er dikwijls gevraagd wordt naar kennis van Digitale Marketing, SEO, SEA, Google Analytics, WordPress, enz… Online marketing heeft pas de laatste jaren aan een snel tempo aan belang gewonnen. Toen ik mijn bachelor-opleiding Bedrijfsbeheer – optie Marketing aan de HONIM volgde, werd er geen woord gerept over online marketing of social media.
Opleiding Digitale marketing
Daarom heb ik besloten om me in te schrijven voor de all-round opleiding Digitale Marketing aan het Centrum voor Avondonderwijs. Ik ben ervan overtuigd dat dit, naast men zelfstudie, me op een gestructureerde en professionele manier zal helpen om me verder te specialiseren binnen dit vak.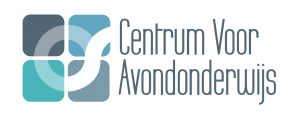 Mocht u dit lezen en u heeft nog andere tips op gebied van opleidingen, boeken of cursussen over Digitale Marketing, dan hoor ik dat graag via de reacties op dit bericht.